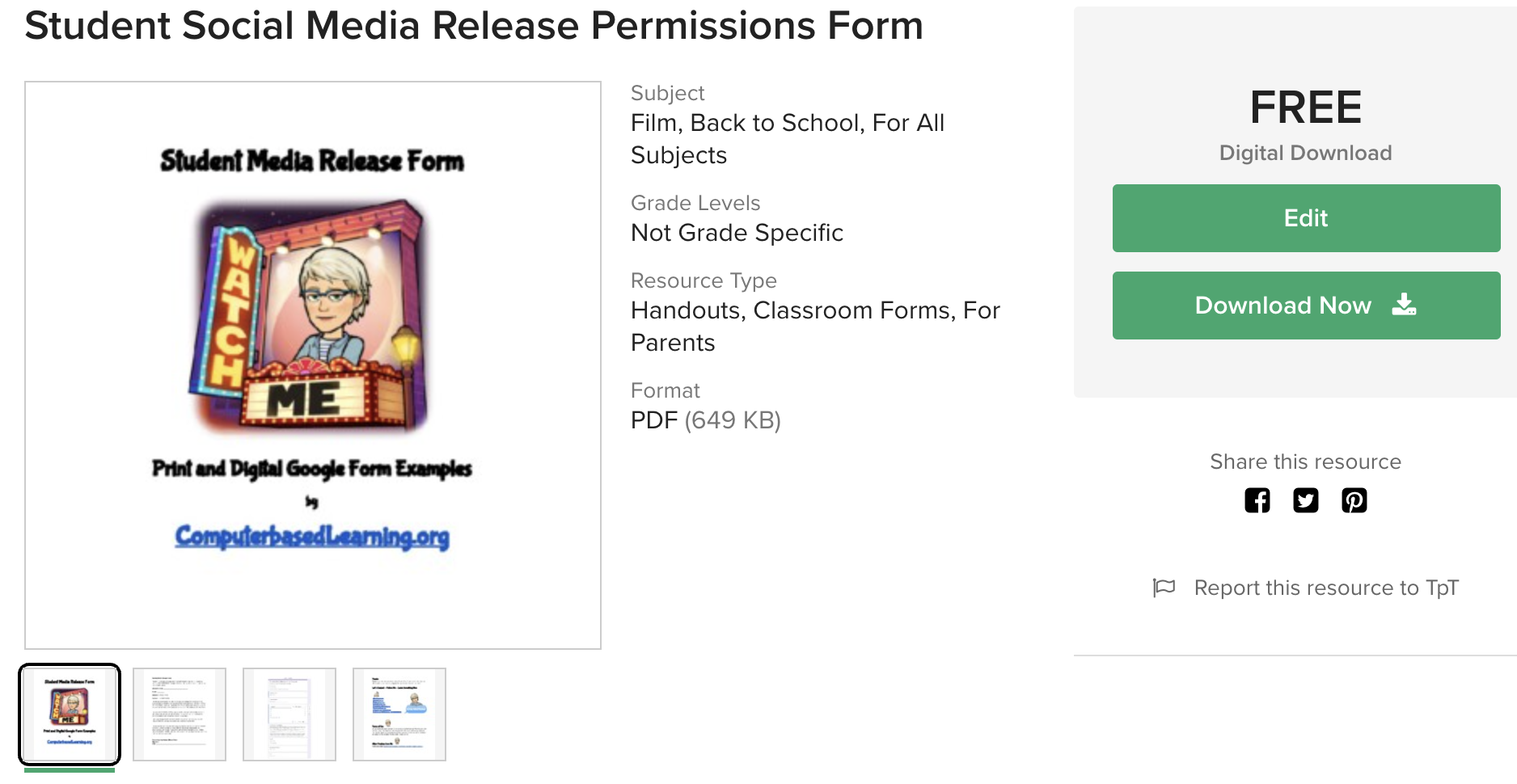 Every teacher needs liability coverage when it comes to using students' images. Have parents complete this media consent form. I've also included an example of a Google permission form version that needs a Google Sheet attached to it.
It's a  FREE resource for you.
Please leave a review to help my TPT store grow. FOLLOW ME TOO!
https://www.teacherspayteachers.com/Product/Student-Social-Media-Release-Permissions-Form-6397219
My Teachers-Pay-Teachers Store:
https://www.teacherspayteachers.com/Store/Computer-Based-Learning